It might be difficult to sort through all the options for auto insurance. There is a wide variety of plans to choose from, and each has its advantages and disadvantages. Before choosing a choice, you should have a firm grasp of what each of those phrases means. To assist you to choose the right auto insurance for your needs in South Africa, we'll go through a few of the most typical policies below.
South African Auto Insurance
Car insurance is optional in South Africa, unlike in many other nations. However, South Africa has a high annual rate of car theft and road accidents. Having solid auto insurance coverage in place is a sensible precaution to take to avoid financial hardship.
In South Africa, there are a plethora of options for those in need of auto insurance. The car itself, rather than the driver, is covered by insurance. You must, however, specify who will be driving the car at all times. Additional drivers can be added, however doing so may increase monthly payments. Although insurance follows the vehicle, you can purchase additional coverage if you plan to drive someone else's vehicle. Many South African motorists go without insurance because it is not required. Approximately 70% of vehicles in South Africa aren't covered by insurance, according to studies.
Depending on Your Desired Level of Insurance:
You need to know exactly what you're looking for in an insurance policy.
The cost should be within your financial means. What is your regular spending plan?
Do you drive an automobile that is more valuable than the norm?
If someone ran into your automobile and severely damaged it, what would you do?
Is the total payout based on the vehicle's worth or only the cost of repairs (and any loss of use)?
Don't forget to factor in your buffer space.
Various Insurance Options Available in South Africa
Several different coverage options are available to you. Third-party liability and full coverage are the two most prevalent types of auto insurance. Automobile owners in South Africa frequently select third-party liability coverage. While it will protect you if you cause an accident, this policy won't pay for repairs to your vehicle or replace stolen things. Coverage against car theft, damage, hijacking, and accidents is provided by temporary insurance policies.
All-inclusive auto insurance covers you in the event of any mishap. The high cost of these policies is justified by the fact that they protect against not only theft but also accidental damage and injuries sustained by passengers. Let's give these alternatives one more careful look over.
Liability Coverage
In South Africa, if you are at fault in an accident, third-party insurance will pay for the damages to the other driver's vehicle and their passengers. Both your vehicle and the property of others are protected. It won't pay for repairs if you or your passengers cause an accident.
Temporary Coverage
Temporary auto insurance is the most affordable and flexible option, but it's not the best fit for every driver. Short-term car insurance could be a smart choice if you rarely use your vehicle and have light driving needs. They cost less than policies for a longer period because of limitations on coverage. When deciding between annual and short-term policies, it's vital to keep in mind that there may be limits on the number of times you can claim within the policy period.
Full Coverage Insurance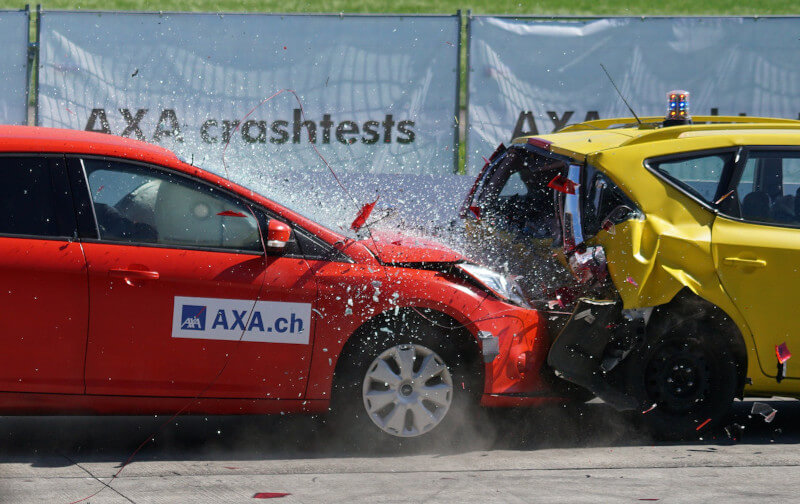 If your car is involved in an accident, burns down, gets stolen, or is vandalized, your comprehensive insurance will pay to fix it. Natural calamities and animal attacks are also covered by this policy type. All risks that are not explicitly excluded from the coverage you have are covered by comprehensive insurance. This generally means that the insurance company will pay to have your car fixed if you file a claim under your comprehensive coverage, regardless of who was at fault:
Burning, melting, or melting electrical wiring
Theft or an attempt at theft (from either within or outside of the car)
Harmful vandalism (including graffiti tagging) is included in this category.
Restoration of pre-accident condition
Full coverage auto insurance
Pick the Protection Plan That Fits Your Spending Plan and Needs the Most
While there may be a plethora of auto insurance providers to choose from, not all of them will provide you with the best value for your rand.
Compare Car Insurance Rates From Different Companies
Having automobile insurance is crucial to avoid financial ruin in the event of an accident or property damage caused by another driver.
Other South African Vehicle Insurance Options
The three types of auto insurance described above are the most common ones offered by South African firms. Some, however, also provide separate plans that can be purchased in case you need even more protection. If you acquire third-party insurance but just need little additional protection, this may be a good option for you. The following are some common types of supplementary insurance you might come across:
Any costs associated with defending yourself in court are covered by legal insurance.
If your car breaks down in South Africa, breakdown assistance will pay for things like towing and alternative transportation.
Insurance against medical expenses, such as those incurred as a result of injuries sustained in an automobile accident.
South African Auto Insurance Discounts and Fines
In South Africa, loyal customers can save money on their auto insurance through a perk called the no-claims bonus. If you go an entire year without filing an insurance claim, your premium may decrease by a set proportion. In South Africa, insurers typically create their programmes and bonuses. After three years have passed with no claims filed, most insurance companies will begin offering no-claims bonuses. Before committing to a policy, you should investigate the no-claims discount. Some businesses don't include it in their base offerings. Some options come with an extra premium price.
You should also research the possibility of transferring your no-claims-bonus to a new insurance provider or country. Again, the circumstances are not the same in every business. Insurers may offer discounts to safe drivers who have never filed a claim, but they are additionally likely to raise premiums for those who are deemed high-risk. Your insurance rates may go up if you:
Have you ever been convicted of a traffic offence like speeding or drunk driving?
Have you ever been at fault for an accident because of your irresponsible driving?
Are you a novice motorist, either young or old?
The Fundamentals of Car Insurance
You should now have a solid grasp of the fundamentals of auto insurance, including how the system operates and the many types of protection available. Feel free to get in touch with us whenever you have more inquiries or require additional assistance in locating an appropriate insurance provider. We welcome the opportunity to shop around for the most cost-effective insurance policy for our customers.